If you plan to tour the Philippines, confident to visit the Bicol province. Book a lodge in the city of Naga or any alternative city in six other provinces that is called "Bicolandia".
If you have the space and leisure, select the leading tour guide and try the provinces for a week. Visit each province every day, get up close and personal with the region's unique attractions, cultures, cuisines, and other wonders.
Albay
We know Albay as the province where the cone-shaped volcano is situated. It has more to offer than the Mayon Volcano. It is full of many natural wonders: waterfalls, caverns, natural springs, coasts, and aquatic life. Visit the unknown caves of Batan, Cagraray island, and Camalig. Have you heard of black sand beaches? It is on the coast of Bacacay in Sto. Domingo and Tiwi, formed by the natural erosion of volcanic rock, developed from lava underground.
Camarines Norte
In terms of summer destinations, the province is not as popular as Baguio, Cebu, or Palawan. But it also has many wonderful places to see. It's a great place to visit year-round and not overwhelmed by hordes of tourists, even on holidays. Explore the caves of Canton Island, hike and soak at Colasi Falls, and surf at Bagasbas. Enjoy authentic and delicious Bicol Express, Tuna Express, and Sinantol (a dish made with santol fruit). Daet City and Laing, and Kinunot in other cities.
ALSO READ: Region-V: Bicol Known As Bicolandia Best Of Mayon
Bicol region
Camarines Sur
"CamSur" is an amazing province. It has beautiful beaches, countless extreme sports venues, and the best resorts and accommodations in the Bicol region. Try waterskiing at the Camsur Watersports Complex. Marvel at the many stalagmites and stalactites in the Kalupnitan and Adiangao caverns. Submerge in the hot springs at Mount Isarog, and sample local delicacies like Bicol pizza and Pili Nuts. It's not surprising if you leave other provinces and enjoy your holiday in Naga City.
ALSO READ: Ilocos Sur Great Places of Worship
Catanduanes
Visit historic churches such as the Basilica of Bato, Basilica of Batalay, and the Basilica of Our Lady of Sorrows. Swim and admire beautiful waterfalls such as Maribina, Dororian, Balongbong, and Nahulugan Falls. As for gourmet food, you will find many restaurants in Virac, Catanduanes serving the famous Bicol Express. Other dishes use coconut milk and spices.
Masbate
At the last of the six reefs, you can see Bugsayon​​ Marine Sanctuary or Buntod Shoal Shelter. Employ an entire afternoon at the Pawa Mangrove Ecosystem and Wildlife Park. Dine at one of the many floating diners along Masbate Bay.
ALSO READ: Catanduanes Philippines: Explore Pristine Waters and Beaches
In Bicol
Sorsogon
If you're looking for an adventure, go snorkeling or whale watching at Donsol. Want a relaxed pace is your thing. Monbon has many hot and cold hot springs that many locals consider therapeutic. There is also the Blue Mountains Eco-Hike. Which includes forest trekking, mountain biking, swimming in mountain springs, enjoying mineral water hot springs, and exploring hidden jungle caves.
Before you get on the plane and visit these places, plan your trip. Shop around for the best travel agents and haggle to get the best prices. A Naga hotel, or Legazpi to stay, and embark on an amazing journey filled with views, fun activities, and delicious food.
Choose Hotels
During your stay, you can choose from a variety of delicious dining options at the hotel.
Summit Hotel Naga promises to provide you with a fun-filled vacation with a wide range of activities and facilities. Warm up with a massage. Summit Hotel Naga's poolside bar gives you every reason to spend more time in your swimsuit. With the hotel gym, you can work out every day or work up a sweat from your jet lag.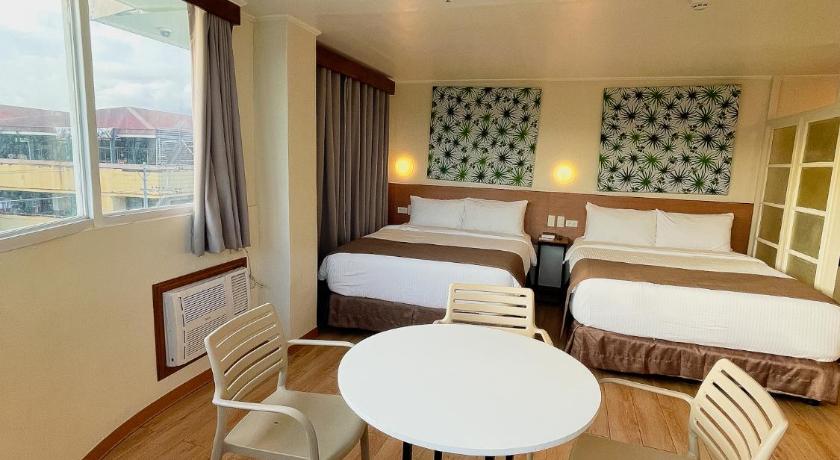 Book at Hotel Sentro Legazpi and enjoy all that Legazpi offers. With its good location, the hotel offers secure access to the city must-see destinations.
The excellent facilities and first-class service of Hotel Centro Legazpi will make your stay even more enjoyable. Free internet access is available on site to keep you connected during your stay. Guests who drive can park for free. The front desk service is always available to get the help you need, comprising of luggage depot and safety deposit boxes.
Photo by Jamie Matociños on Unsplash