Popular destinations in the Philippines
Popular destinations in the Philippines, the Philippines is a beautiful country with a diverse range of destinations to explore, Luzon, Visayas, and Mindanao. Here are some popular destinations in the Philippines:

Lime Resort Manila, Manila, Philippines
Manila: The capital city, Manila, a vibrant metropolis known for its historical sites, shopping districts, and bustling nightlife. Visit Intramuros, a walled city that dates back to Spanish colonial times, and explore its museums, churches, and fortifications.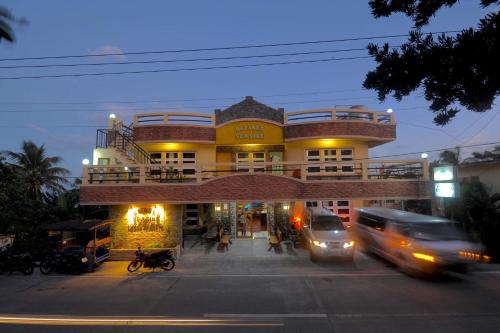 Batanes Seaside Lodge & Restaurant, Basco, Philippines
Batanes: Batanes the northernmost province of the Philippines, known for its breathtaking landscapes and distinct culture. Experience the rugged beauty of rolling hills, rocky coastlines, and traditional stone houses called "Ivatan houses."

Hotel Veneto de Vigan, Ilocos Sur, Philippines
Vigan: Vigan a UNESCO World Heritage City renowned for its well-preserved Spanish colonial architecture. Take a stroll along Calle Crisologo, visit the historic Vigan Cathedral, and sample local delicacies like Vigan longganisa and empanada.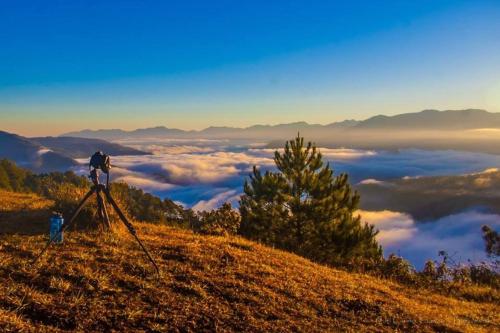 Sagada Heritage Village, Sagada, Philippines
Sagada: Sagada a mountainous town in the Cordillera region, popular among adventure seekers and nature enthusiasts. Known for its hanging coffins, stunning caves, rice terraces, and waterfalls.

Astoria Palawan Resort, Palawan, Philippines
Palawan: Palawan often hailed as one of the world's best islands. It is home to stunning natural attractions like the Puerto Princesa Underground River, El Nido's limestone cliffs and lagoons, and Coron's shipwrecks and snorkeling spots.

Waterfront Cebu City Hotel and Casino, Cebu, Philippines
Cebu: Cebu a bustling province that offers a mix of historical sites, vibrant urban life, and natural wonders. Explore the historic Magellan's Cross, visit the famous Taoist Temple, or go island hopping to nearby destinations like Mactan Island and Malapascua Island.

La Carmela de Boracay Hotel, Boracay Island, Philippines
Boracay: Boracay a tropical paradise famous for its white sandy beaches and crystal-clear turquoise waters. It offers a range of water sports activities, vibrant nightlife, and luxurious resorts.

Bohol Beach Club Resort, Bohol, Philippines
Bohol: Bohol renowned for its unique geological formations, such as the Chocolate Hills, as well as its adorable tarsiers, one of the world's smallest primates. Don't miss the stunning beaches of Panglao Island and the historic Baclayon Church.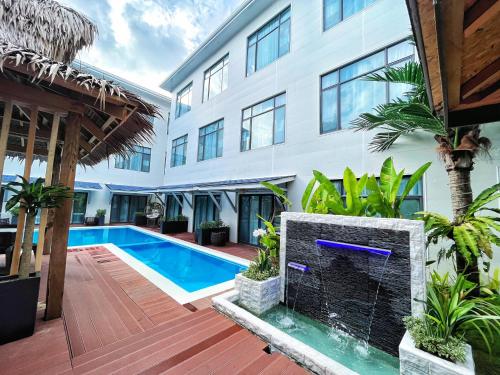 Siargao Seasky Resort, Siargao Island, Philippines
Siargao: Siargao has gained international fame as a surfing destination. The island offers world-class waves, stunning beaches, and a laid-back atmosphere. Visit the iconic Cloud 9 surf break and explore the picturesque Sohoton Cove.

Dusit Thani Residence Davao, Davao City, Philippines
Davao: Located in the southern part of the Philippines, Davao is known for its rich cultural heritage and natural wonders. Explore Mount Apo, the highest peak in the country, or visit the Philippine Eagle Center to see the majestic national bird up close.
These are just a few of the many incredible destinations in the Philippines. Each region offers its unique attractions, whether it's natural beauty, cultural heritage, or exciting activities.
Short Description of the Philippines
The Philippines is an archipelago located in Southeast Asia, consisting of over 7,000 islands. It is known for its natural beauty, rich cultural heritage, and warm hospitality.
The country is blessed with stunning landscapes, including pristine beaches with crystal-clear waters, lush tropical rainforests, and majestic mountain ranges. Popular destinations such as Palawan, Boracay, and Siargao offer picturesque beaches and world-class diving and surfing spots. The Chocolate Hills in Bohol and the Banaue Rice Terraces in Luzon are examples of the country's unique natural wonders.
The Philippines has a diverse cultural heritage influenced by its history of colonization and indigenous traditions. It is a melting pot of various cultures, with influences from Spain, the United States, China, and neighboring Southeast Asian countries. Festivals like the Ati-Atihan, Sinulog, and Pahiyas showcase the vibrant traditions, music, dance, and colorful costumes of different regions.
Filipino cuisine is a fusion of flavors, reflecting the country's diverse culinary influences. Adobo, sinigang, lechon, and halo-halo are just a few examples of the mouthwatering dishes that visitors can savor. Street food stalls, known as "carinderias" and "turo-turo," offer a variety of affordable and delicious local delicacies.
The Filipino people are known for their warm and hospitable nature, often referred to as the "Filipino hospitality." Visitors are welcomed with open arms and can experience the genuine friendliness and generosity of the locals. The Philippines is also known for its strong sense of community and family values.
The country's history is rich and complex, with influences from indigenous tribes, Spanish colonization, American occupation, and World War II. Historical sites like Intramuros in Manila, Fort Santiago, and Corregidor Island provide glimpses into the country's colonial past and wartime struggles.
While the Philippines offers a diverse range of experiences for tourists, it is important to be aware of certain considerations such as local customs, safety precautions, and potential natural hazards like typhoons and earthquakes.
In summary, the Philippines is a captivating destination that offers a combination of natural beauty, cultural diversity, delicious cuisine, and warm hospitality. It is a place where visitors can immerse themselves in vibrant traditions, explore stunning landscapes, and create lasting memories.
Manila
Manila is the capital city of the Philippines and serves as its economic, political, and cultural center. Here are some key highlights and attractions in Manila:
Intramuros: Intramuros is a historic walled city that was built during the Spanish colonial period. Explore the well-preserved Spanish-era architecture, visit notable landmarks like Fort Santiago, San Agustin Church, and Casa Manila, and take a walk along the cobblestone streets.
Rizal Park: Rizal Park, also known as Luneta Park, is a large urban park dedicated to the national hero, Jose Rizal. It features beautiful gardens, monuments, and a grand statue of Rizal. The park is a popular spot for leisure activities, picnics, and cultural events.
National Museum of the Philippines: The National Museum houses an extensive collection of Philippine art, archaeology, and natural history. Explore the various galleries to learn about the country's rich heritage and cultural treasures.
Photo by charlesdeluvio on Unsplash
Manila Ocean Park: Located along Manila Bay, Manila Ocean Park is a marine-themed park that offers a range of interactive exhibits and shows. Get up close with marine life, watch mesmerizing underwater performances, and even swim with dolphins.
Binondo: Known as the world's oldest Chinatown, Binondo is a vibrant district with bustling streets, Chinese temples, and a variety of authentic Chinese food. Join a food tour to sample delicious dishes like dumplings, noodles, and siopao.
Cultural Center of the Philippines (CCP): The CCP is a premier venue for the performing arts in Manila. Catch a theater production, dance performance, or musical concert featuring both local and international talents.
Ayala Museum: The Ayala Museum showcases the history, art, and culture of the Philippines. It houses various exhibits, including the Gold of Ancestors collection, which features ancient gold artifacts from pre-colonial times.
Mall of Asia: If you're looking for shopping, dining, and entertainment, visit the Mall of Asia (MOA). It is one of the largest malls in Southeast Asia, offering a wide range of stores, restaurants, cinemas, and even an amusement park.
Manila Baywalk: Take a stroll along the Manila Baywalk and enjoy picturesque views of the sunset. You can also find numerous seafood restaurants and cafes in the area.
Poblacion, Makati: Poblacion is a lively neighborhood in Makati City known for its vibrant nightlife. It offers a wide range of bars, restaurants, and clubs where you can enjoy live music, craft cocktails, and diverse cuisine.
These are just a few highlights of what Manila has to offer. The city is a dynamic blend of history, culture, and modernity, with something for everyone to enjoy.
This post contains affiliate links at no additional cost to you if you book. Our sponsor will compensate this website after clicking the link and completing the purchase of our products.
TRAVEL VACATION PACKAGES US
Manila Accommodation
Solaire Resort Entertainment City
Solaire Resort & Casino is a luxurious integrated resort located in Entertainment City, Parañaque, Metro Manila, Philippines. It is one of the premier destinations for entertainment, gaming, and leisure in the country. Here's an overview of what Solaire Resort & Casino has to offer:
Casino: Solaire boasts a world-class casino with a wide range of gaming options, including slot machines, table games like blackjack, baccarat, poker, and roulette, as well as a dedicated high-stakes gaming area for VIP players.
Casino: Solaire boasts a world-class casino with a wide range of gaming options, including slot machines, table games like blackjack, baccarat, poker, and roulette, as well as a dedicated high-stakes gaming area for VIP players.
Dining: Solaire offers an impressive array of dining options, ranging from fine dining to casual eateries. The resort is home to several award-winning restaurants featuring diverse cuisines, including Chinese, Japanese, Italian, international buffet, and more. Guests can indulge in gourmet meals prepared by renowned chefs.
Premium bedding, minibar, in-room safe, individually furnished
Entertainment: Solaire provides world-class entertainment experiences. The Theatre at Solaire is a state-of-the-art venue that hosts various international concerts, Broadway shows, musicals, and other live performances. The resort also features a bar and lounge where guests can enjoy live music and entertainment.
Pools and Recreation: Solaire boasts a luxurious outdoor swimming pool surrounded by lush tropical gardens. Guests can relax by the poolside, take a dip, or enjoy refreshing cocktails from the poolside bar. The resort also offers a fitness center equipped with modern facilities for guests who want to stay active during their stay.
Spa and Wellness: Solaire's spa and wellness facilities provide a sanctuary for relaxation and rejuvenation. Guests can indulge in a wide range of treatments and therapies, including massages, facials, body scrubs, and more, offered by skilled therapists in a tranquil setting.
Shopping: The resort features a retail area where guests can explore luxury boutiques and shops offering a selection of designer brands, jewelry, fashion, and souvenirs.
Meetings and Events: Solaire has extensive event spaces suitable for conferences, weddings, and social gatherings. The resort provides professional event planning and catering services to ensure successful and memorable events.
Nightlife: Solaire offers a vibrant nightlife scene with several bars and lounges. Guests can enjoy signature cocktails, live music, and DJs spinning tunes for a lively and enjoyable evening.
Nearby Attractions: While staying at Solaire, guests can easily access other attractions in Metro Manila, such as shopping malls, cultural sites, and recreational areas. The resort is situated near Manila Bay, allowing guests to enjoy beautiful sunsets and scenic views.
Solaire Resort & Casino in Entertainment City offers a luxurious and entertaining experience for visitors. Whether you're looking for gaming excitement, exquisite dining, relaxation, or live entertainment, Solaire provides a world-class destination for guests seeking a memorable stay in the Philippines.
Premiere Suite | Bathroom | Separate bathtub and shower
Couples treatment room(s)
TRAVEL AUSTRIA (AT)
TRAVEL AUSTRIALIA (AU)
TRAVEL BELGIUM (BE)
TRAVEL CANADA (CA)
TRAVEL SWITZERLAND (CH)
TRAVEL UNITED KINGDOM (UK)
TRAVEL UNITED STATES (US)